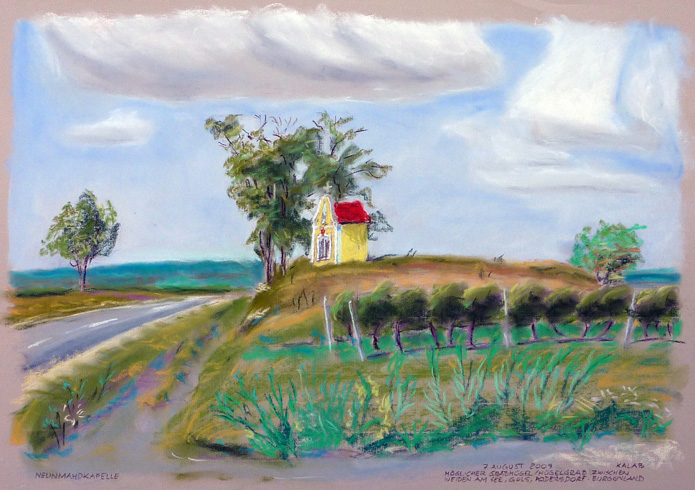 Along the Road
Along the road stands a hill,
Nine sways with the scythe.
Once a place of mothers
Became a place of the father. 

Yellow and red call the eye
Up from the ancient grave,
Chapels and churches and towers
Rise above mother's chambers.

Adoration remained at the spot. 

Once we brought
Our deceased, ash and bones.
Now we bring
Flowers, money and precious stones. 

Secure together in the earth,
Secure from chaws of animals,
Rest fathers and mothers
still, dry and cool. 

And in the chapel above them
Still hangs even after millennia
At the fruiting tree,
Her virgin born son,
Surrounded by Her power and mirth:
Bunches of juicy grapes
As out from her womb.