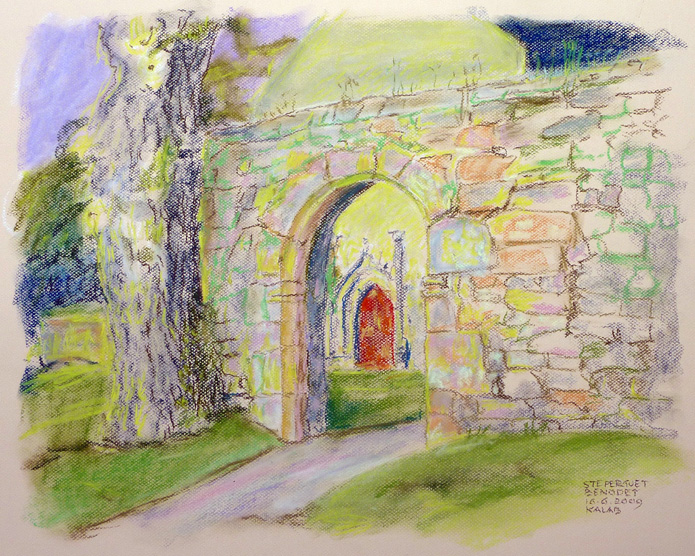 Holy Brigid
O holy Brigid, kept
In the temple of Father and Son.
The late light falls warm upon your house.
The ancient tree grows next to your wall
And through your gate I see the gate.

O holy Brigid, safeguarded
Daughter of the Ancient Great Goddess.
I return from the closed gate
And walk through the gate without door
Towards the future. 

Conscious of the past,
I don't need to repeat what once was. 

I remember
The sisters of shadow and light,
Their virgin-born son,
Their son-groom and then their father.