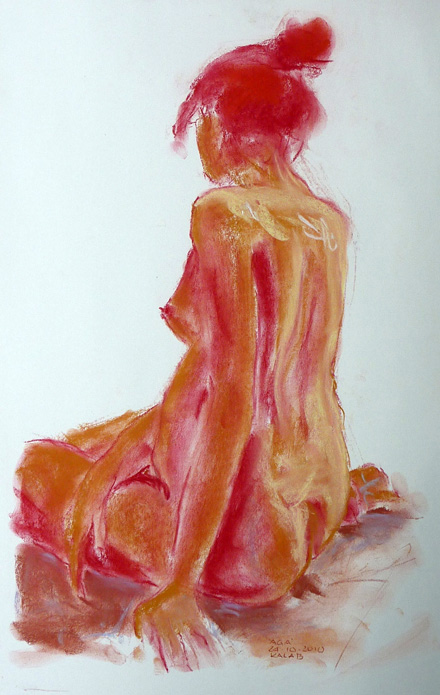 My Heart Dances
My heart dances of joy
As a Native American to the rhythm 
Of the holy drum,
Touched by roar
Of your shining laughter. 

Fiery as diamond,
As crystal, as a drop of water
Shines the joy from my wet eyes!

O joy,
As birds I send you to the sky!

O joy
Return again with your beak richly filled
Pure like she, fair like she
And fill her hands, her heart, her lap,
With joy and love
As pure as she herself!

O you, bright golden joy,
You make my heart wide
As the fields
Outside of town,
As the sky
Above our crowns of joy.

O joy,
You make wide my heart 
For you
And for your joy!