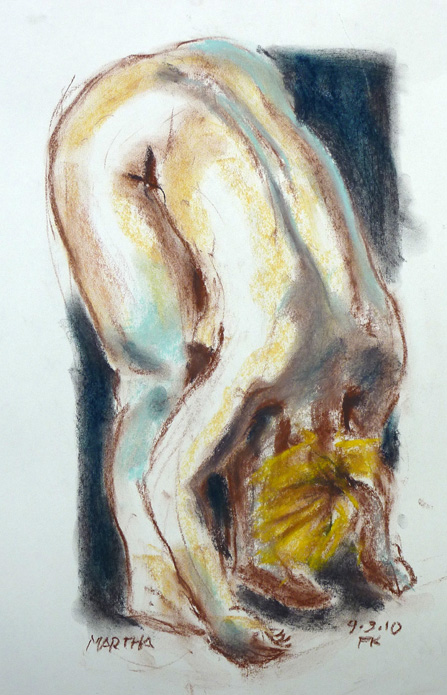 Stand up
Come, stand up and relive,
Now that the land spawns of man,
That we may live and not vanish
In our greedy greed.
Come, stand up and relive,
Raise Your countenance and look at us!

We need You,
And can't do without You.
We will suffocate in a world
Where only alone the fathers of gain -, 
We shall dry out upon an earth
Upon which grandfathers of yet more money -,
Lead the command. 

Beyond all doubts good, caring, love-filled
And very faithful is She to whom She loves,
Unbreakable even to whom honours Her
And does not abuse her goodness.

Blessed is the man who sees
The beauty of Her Spirit
The purity of Her Soul,
The sanctity of Her Body,
The blessing of Her intestines,
Who strives not to fall short
In his answer to Her goeddness.

His wisdom the gods will praise
In their circle,
His passionate devotion to Her
Praising as befitting. 

And She shall not despise Her happiness in his heart. 

The goddesses praise Her with joy:
Most beautiful is She in Her faithfulness towards Herself!