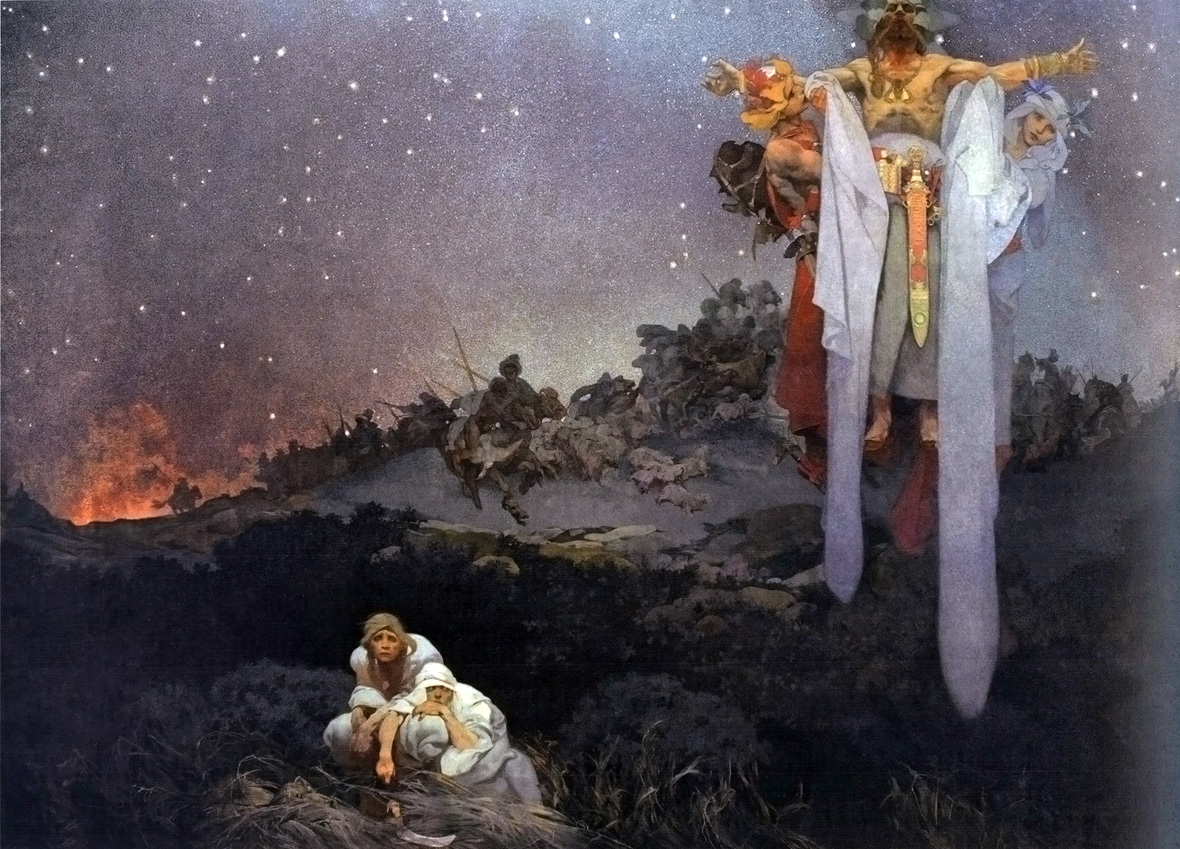 Slavs in Their Original Homeland
Alfons Mucha based the first three works in the Slav Epic on a direct confrontation of visual planes - the real and the psychological, the ideal.
He claimed his intention in the introductory scene was to depict the Origin, the Adam and Eve of the Slavs. He incorporated them into a powerful vision. He portrayed them crouched down like defenceless refugees, wearing expressions of fear, located in an open landscape in the middle of the night. Their white clothing is a symbol of purity and innocence, the sickle and sheaves at their feet show they are farmers longing for a peaceful existence. Over the hill behind them we see the armed and hostile hordes that have just invaded, plundered, and set ablaze a Slavic village and seized hostages and livestock, and now they are hurtling forward.
He contrasts this earthly drama with a timeless, symbolic apparition. A pagan priest, rising in mystic ecstasy, is set against a dark starry sky. Two allegorical figures cling to him on either side: a young man, embodying 'just war', and a girl in white as an allegory of peace. In Mucha's rendering the Slavs serve as a metaphor for a peaceful, non-violent nature, pitting the force of peace against the force of weapons. Their weakness, however, is their submissiveness and passivity: over time they will yet come to realize the importance of freedom.