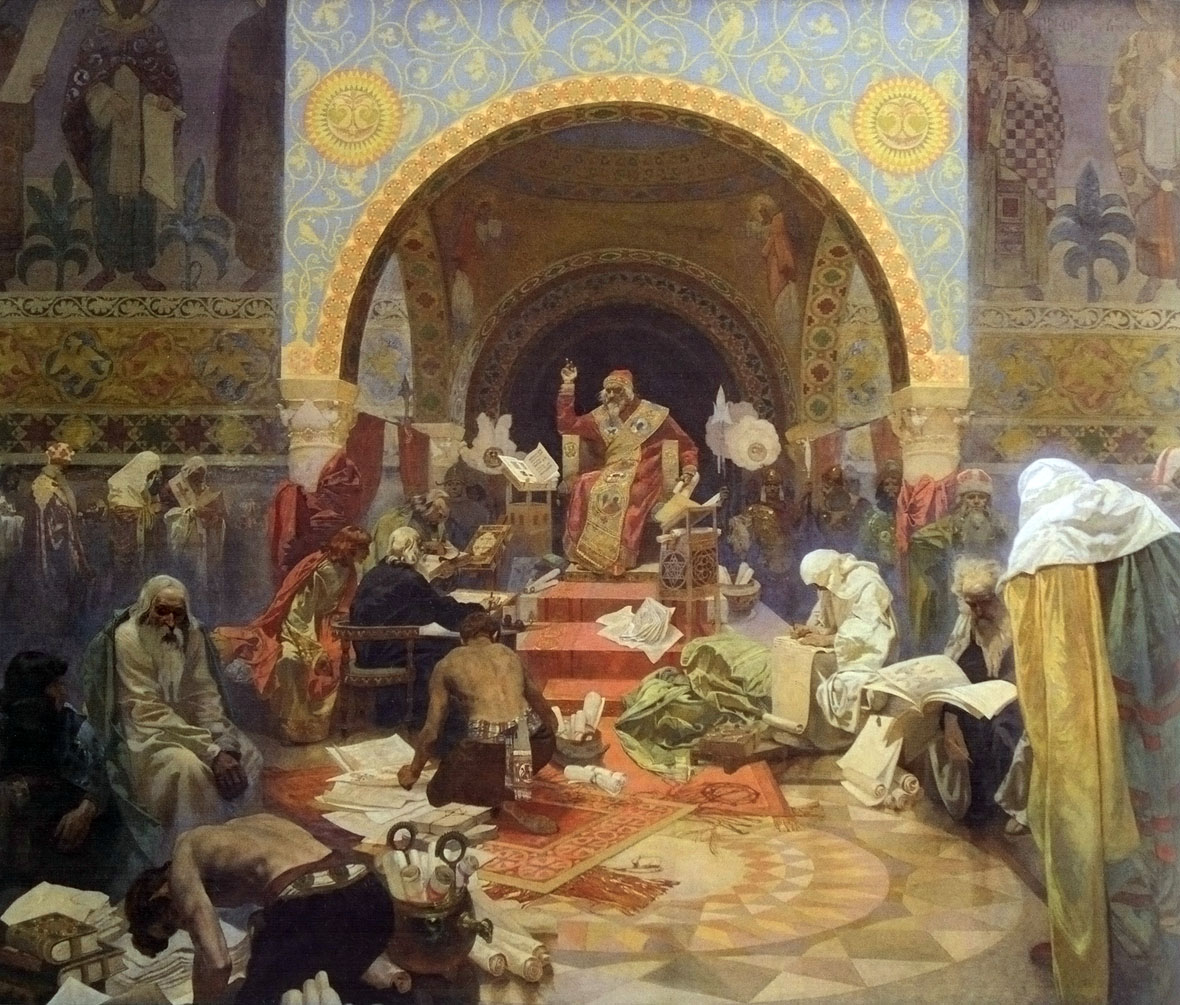 Tsar Simeon I of Bulgaria
From Bulgarian history, Mucha chose to portray the figure of Tsar Simeon I in the Slav Epic. At the turn of the 9th century, he led the Bulgarian state into its golden age of power.
In conformity with the purpose of this series of paintings, Mucha highlighted a specific feature of his reign - the cultivation of literature and art. Simeon obtained a good education in his youth in Byzantine and decided to elevate Slavic culture to a comparable level. At his residential seat in the town of Preslav he surrounded himself with scholars, with whom he translated Byzantine literature into the Slavic tongue. He provided refuge to Methodius's students when they were driven out of Great Moravia.
Mucha depicted Simeon dictating a text to a scribe from his throne, while other scholars present read, write, and reflect. Mucha's rendering of Simeon's richly decorated palace combines Byzantine and Slavic decorative elements. A circular motif is applied to the overall composition of the work and its decoration, which heightens the symbolic significance of the scene. The two solar discs on the front of the baldachin are inscribed with symbols that Mucha was already using at the turn of the century: heart and anchor.