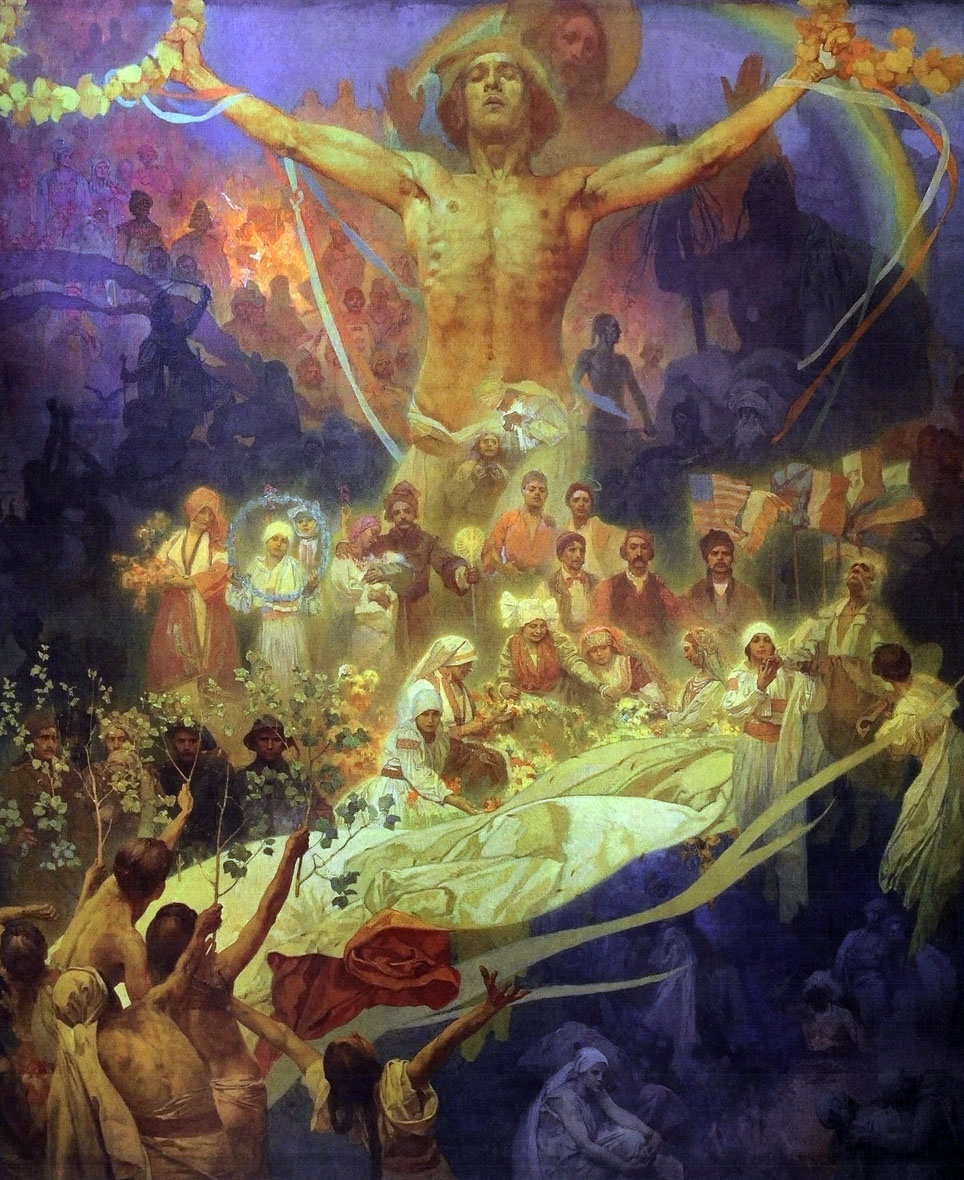 Apotheosis of the Slavs
The final painting summarizes the entire series and expresses Mucha's view of the meaning of history.
The Apotheosis is composed entirely of figures and freely flowing drapery and bands without any architectural or landscape structuring. The individual ages are distinguished by colour. Blue refers to ancient myth, red represents the flourishing Middle Ages, black indicates times of oppression, and yellow signifies that liberation that occurred in 1918. Various figures are introduced to this general framework of meaning, many of them anonymous, while others are real historical figures, who are mostly portrayed in the red hue of the Middle Ages, such as members of the Přemyslid dynasty or Charles IV.
The visual recapitulation of Czech and Slavic history, portrayed in rhythmic waves, serves as the basis for a celebration of independence and for a vision of the future role of the Slavs. In the sphere of the present, highlighted in yellow, alongside women in traditional costume weaving garlands of flowers there are foreign legionaries, representatives of various Slavic nations, and the flags of the victorious Entente states.
This group then culminates in the centre section in Mucha's favourite motif of a crouching girl holding in her hand a heart, which is radiating light, interpreted as the light of love that illuminates man's way along dangerous paths. A monumental, impassioned Slav towers over all the figures and holds the wreaths of freedom and unity in his outstretched hands. Christ, framed by a rainbow, bestows his blessing on this broad scene.