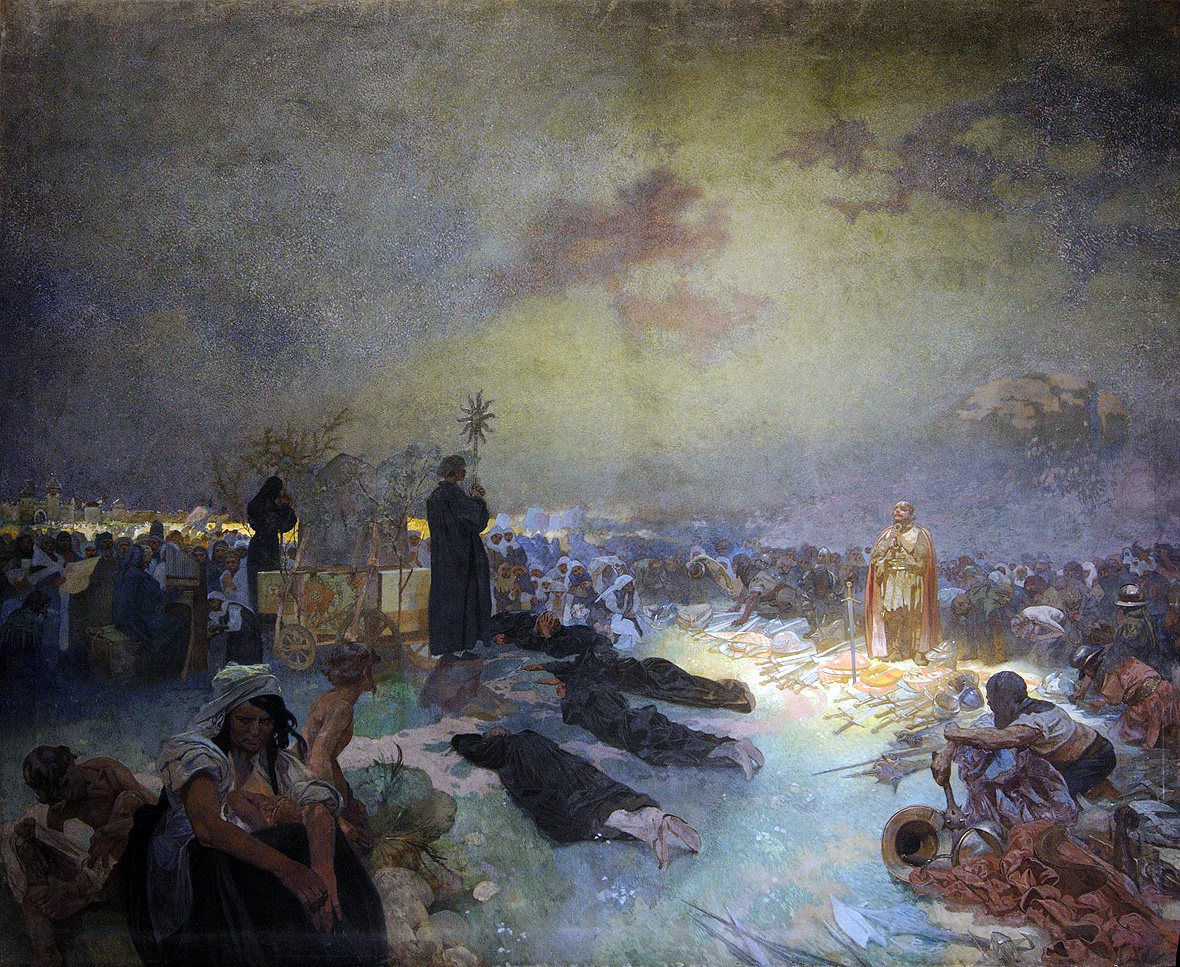 After the Battle of Vítkov Hill
The Battle of Vítkov Hill in Prague on 14 July 1420 brought victory to the Hussites. Led by Jan Žižka of Trocnov, they defended their position against the Papal armies led by King Sigismund.
It is typical of Mucha that he did not depict the battle itself but rather the thanks given to God right after the battle out in the field. The figure of Žižka shines in the late afternoon dusk as he focuses devoutly on the field altar and the Utraquist priests. Some of them lie prostrate with humility on the ground.
On the left foreground a seated Hussite woman is the only figure in the assembly not taking part in the ceremony of thanks. She has her back turned to the others and sits deeply absorbed in sombre thought, ignoring her own children, whom she evidently suspects will be the victims of future battles.
Žižka is a strong historical figure and he appears four times in the Slav Epic: first in secondary roles - at Grunwald and in the Bethlehem Chapel, then in a central role at Vitkov, and finally in the closing Apotheosis. In the course of these depictions he evolves, first appearing as a sturdy warrior drawn to Hus's teachings, and eventually becoming a devout campaigner for truth. Mucha thus transforms the conflicting figure of Žižka to conform to the humanistic message of the Slav Epic.