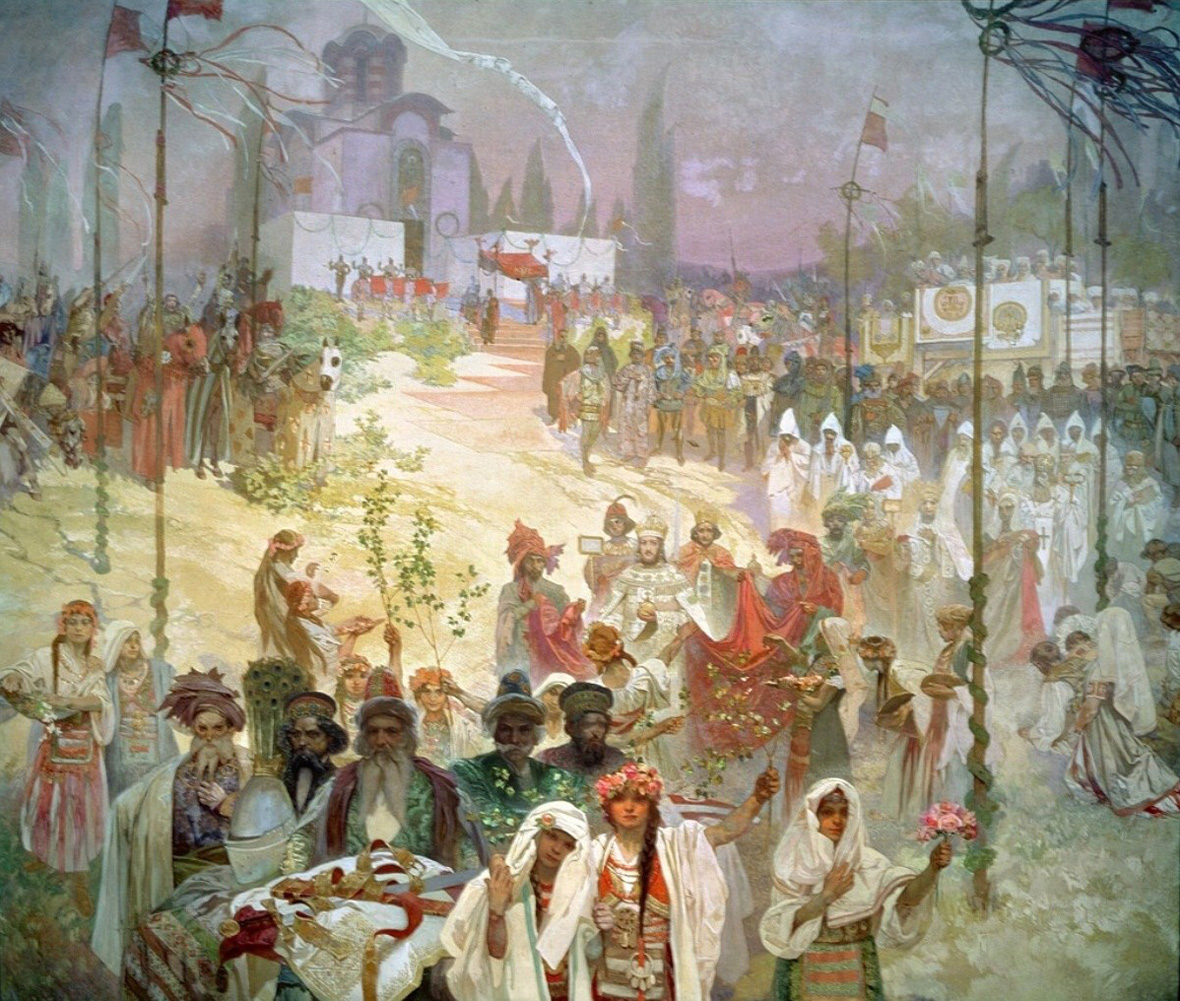 The Coronation of the Serbian Tsar Stefan Uroš Dušan as East Roman Emperor
Serbian history is represented in the Slav Epic by the mediaeval ruler Stefan Uroš Dušan 'the Mighty', who took advantage of the weakening of Byzantium to expand his territory.
On Easter Sunday in 1346 he had himself crowned as the Tsar of the Serbs and Greeks. Mucha's painting captures the scene immediately after his coronation. A ceremonial entourage has left the Church of Saint Marko near Skopje and is winding its way downhill, greeted along route by knights on horses and ladies on a platform. In the foreground girls dressed in traditional costume and carrying flowers and olive branches rejoice, while a more serious tone is introduced into the scene by a group of dignitaries carrying the Tsar's headgear and sword on cushions. The Tsar is walking behind them at the centre of a circle of celebrators gathered around him.
They are followed by other historical participants in the ceremony: Stefan's wife, his son - the newly crowned King of Serbia Uroš - followed by the newly consecrated Serbian Patriarch. They are joined by priests, nobles, and envoys from the courts of Europe. Stefan Uroš Dušan was assigned to the cultural group of paintings in the conceptual structure of the Slav Epic. In this regard his rule was characterized by the motto 'the law and art', in reference to Dušan's Code, enacted in 1349 in Skopje.